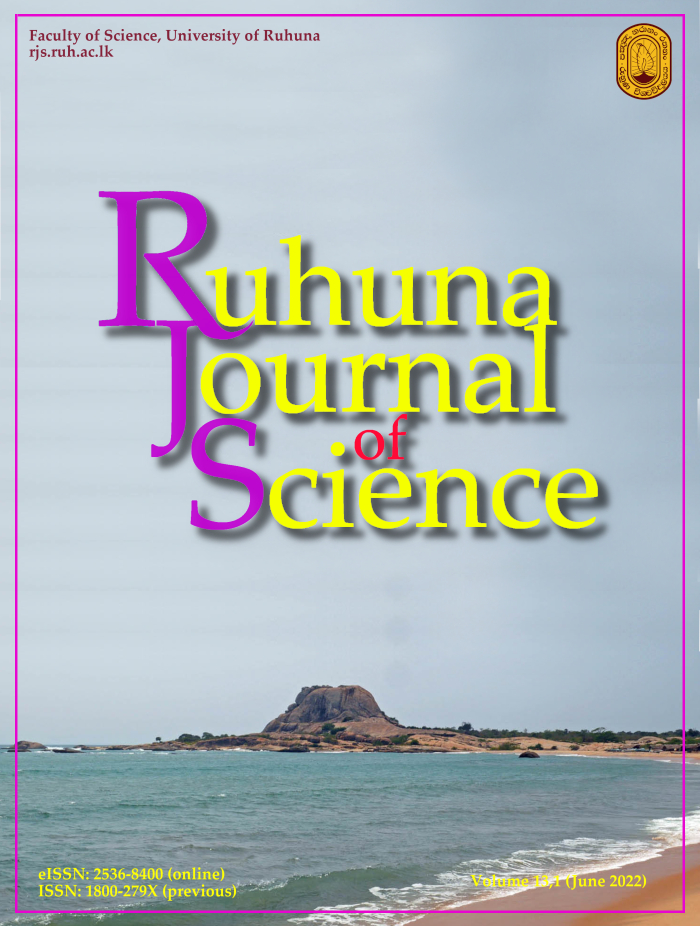 Yala (යාල) National Park is the most visited and second largest national park in Sri Lanka, bordering the Indian Ocean. It is situated in the southeast region of the country with 124 km distance towards east from University of Ruhuna. Including Sri Lankan elephant, 44 species of mammals are resident in Yala National Park, and it has one of the highest leopard densities in the world. Shown in the cover image is the Patanangala, a rock outcrop in the Yala beach.
Source: https://en.wikipedia.org/wiki/Yala_National_Park

Ruhuna Journal of Science by University of Ruhuna is licensed under a Creative Commons Attribution-NonCommercial 4.0 International License.
eISSN: 2536-8400
Print ISSN: 1800-279X (Before 2014)